Naked Girl- Super HERO...[I must have this Bra]
I must Have this Bra.

For those of you who dont have to tote around D cups on a day to day basis....a good bra is the frieking foundation of dressing.
Those of you heiffers with the b cups...can jus pull a shirt on...and walk out the door.
Yeah we could do the same thing...but try having a conversation with a man who drooling on you while he stammerring to say your name and you trying to remind him but he cant FOCUS ON YOUR FACE cause he FOCUSSIN SOMEWHERE ELSE!!!!!
Anyways..lol. I need bone...and support...and coverage.
Unfortunately too... Robley women have a disease. We call it Nippleitis...[ this is not a pg 13 blog]. We have tried it all...From these....nipple covers...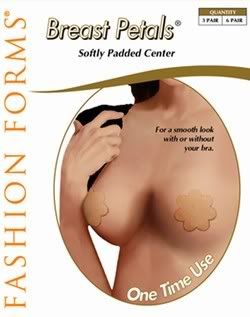 [ dont even ask about removal of these things ok??? ] BAD IDEA!! that didnt work...To duct Tape...( im still flinching from the thought of that one)..to Band Aids...damn that carnival costume
DO NOT JUDGE ME!!!!!!!!!!!!!!!!


What must be done must be done for the sake of carnival....
Anywaysssssssssssssssssss.....


As I was saying...A Bra decides what you wear and what you cannot wear. Halter tops work best for me...cause i get that support of that strap...shoot some nights i come home and i have a dent in my neck from the knot in my top .....holding them puppies up for dear life. Strong Fabric is the key!!! lol
I also have another problem. I repeat. THIS IS NOT A PG 13 BLOG.

But
I HAAAAATE TO WEAR A BRA....
[we not gonna get into my clothing issues...( or lack thereof.) I think its a dancer thing...i just don't like to be restricted.... I don't think is a dancer thing either cause my mom the same way...well kinda...cause she always shocked out her mind when she realize that she THOUGHT she saw a thong line....but that too was an illusion...

hahahahah...they should have a super hero character based on that... NAKED GIRL!!...no clothes ...jus a cape and some bad ass
copper bracelets, and a belly chain, and a necklace, and earrings...and
one of those indian wedding headresses.


What would her powers be though??? ....YOU RAMBLING HEFFER BACK TO THE
STORY]


Anyways....its a necessary evil though....cause i dont want to be
arrested ...or stalked or nothing...


The perfect bra
has underwire, convertable straps, slight padding ( to reduce nipplage),
, no seams down the front ....and still sexy enough to not look like a
torture device...
AND..
it must be able to be worn with all different types of tops...


Strapless is always difficult.... you cant show straps..backless is
difficult ...cause they move and hang, low back is even worse...youll
see the back...


I know us


Hence:

I no longer have to
decide if to be modest or Bold ..
I
no longer have to be angry at the heffers who can wear backless high
neck tops...
I no longer have to do a symbolic jump when i hear Rupee Jump around...
because i didnt have enough bra support that night...
I AM
FREEEEEEEEEEEEEEEEEEEEEEEEEEEEEEE